Absolute Winter Skincare Essentials For Men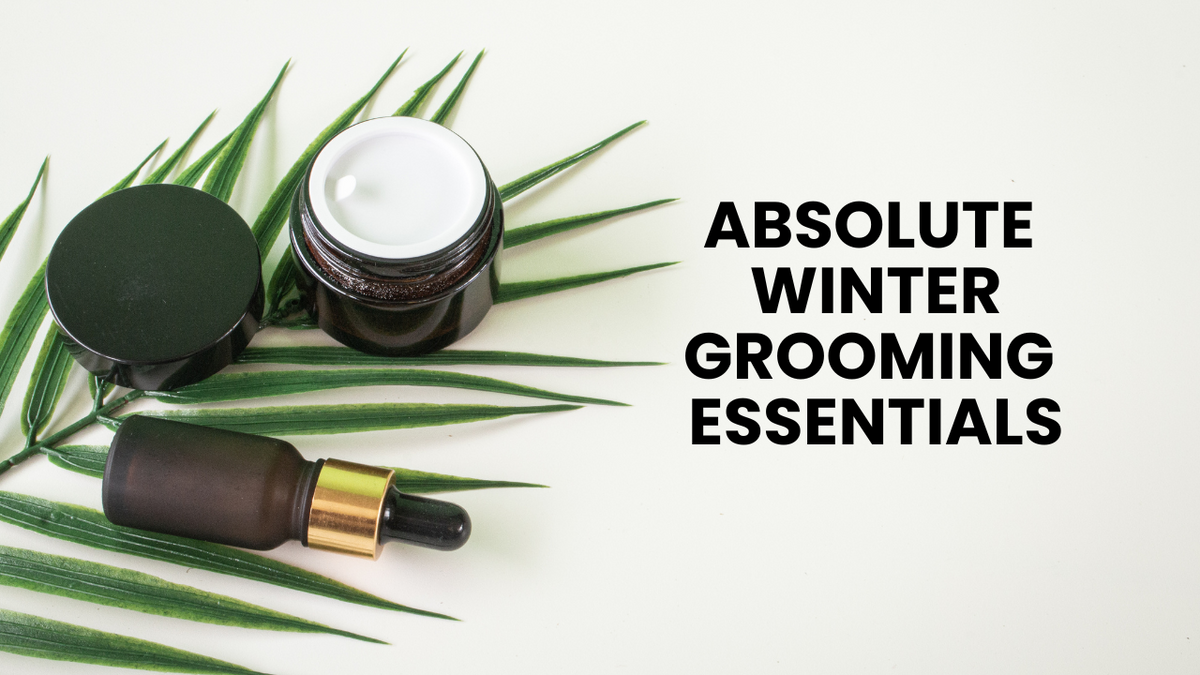 The winter season can be tough on men's grooming routines. Cold weather, low humidity, and indoor heating can all take a toll on your skin, hair, and nails (yes sir, even your nails get affected). To keep your grooming game strong during the colder months, it's important to have the right tools and products at your disposal. Here's a list of essential items for the ultimate winter grooming kit for men.
1. Moisturiser 
A heavy-duty moisturiser is a must-have for any man's winter grooming kit. Look for a formula that's rich in hydrating ingredients like glycerin, ceramides, and shea butter.
Bombay Shaving Company Shea Butter Moisturiser is a non-sticky formula, featuring avocado, aloe vera, jojoba oil and argan oil, besides, shea butter, for smoother and softer skin. 
Shea butter - Creates a moiturising lock on the skin
Avocado - Minimises damage from free radicals
Aloe Vera - Acts as a natural moisturiser
Jojoba oil - Maintains oil balance and controls greasy texture of the skin
Argan oil - Repairs cracked skin
2. Hand cream
Dry, chapped hands are a common problem during the winter months. Keep a hand cream in your grooming kit to help keep your skin hydrated and nourished.
Bombay Shaving Company Cranberry Goodness Combo features a hand cream powered by natural cranberry extracts that keeps dry and cracked skin in your hands at bay. Enriched with Sheabutter and Pentavitin, it deeply nourishes and protects the skin. Its alcohol-free formula includes a natural sanitiser called Herbatol plus which is made from vegetal sources. Its antimicrobial properties make sure your hands are free of germs while being soft, supple and healthy.
3. Beard oil
If you have a beard, it's important to keep it well-groomed and moisturised during the winter. Look for a beard oil that contains nourishing ingredients like jojoba oil and argan oil to keep your beard soft and healthy.
Bombay Shaving Company Beard Oil with Cedarwood is a light, leave-in beard oil for all-day softness and shine. Infused with nourishing Cedarwood Oil to repair hair follicles and strengthen hair strands from root to tip. Argan Oil helps fight frizz, itchiness and dandruff while rich Macadamia oil helps retain essential moisture and repair damage for added strength and shine. Suitable for all skin types.
4. Exfoliator
Exfoliating regularly can help remove dead skin cells and unclog pores, which can become clogged with dry, flaky skin during winters. Look for an exfoliator that's gentle but effective, such as a scrub made with fine grains or a chemical exfoliator containing alpha-hydroxy acids.
Bombay Shaving Company Charcoal Face Scrub not only unclogs your pores of dead skin cells and bacteria but also helps remove blackheads from your skin. It is powered by activated charcoal granules that penetrate deep into the pores and bring out impurities like a magnet. It also contains papaya extracts, pomegranate extracts, turmeric and walnut shells - that actually work as a physical exfoliator. It is free from sulfates and is suitable for all skin types.  
5. Hair oil
The dry air of winter can leave your hair looking and feeling lifeless. Keep a Non-Sticky Hair Oil on hand to add texture and moisture to your hair, and replenish any loss of nourishment while styling the perfect look.
Bombay Shaving Company Avocado Hair Oil is a super effective composition of vitamins, minerals, biotins and antioxidants to nourish your hair and reveal frizz-free hair every day. The non-sticky texture allows you to style your hair every day without any damage. Besides avocado oil, it also contains:
Grapeseed oil - The Omega 6 fatty acids and Vitamin E in grapeseed oil fight frizz, roughness and eliminates split ends
Coconut oil - moisturises hair follicles, protecting them from environmental damage
Olive and Jojoba Oil - provide intense nourishment, making the hair soft & smooth
Explore More Hair Oils powered by superfoods:
Anti Greying Hair Oil with Curry Leaves
Anti Hair Fall Oil with Castor Oil 
Hair Growth Oil with Onion and Bhringraj\
6. Lip balm
Cold, dry air can be especially harsh on the lips, so it's important to keep them moisturised. Look for a lip balm that contains ingredients like beeswax, shea butter, and coconut oil to keep your lips soft and smooth.
7. Nail clippers
Keeping your nails trimmed and well-groomed is important all year round, but it's especially important during the winter when your hands are exposed to the elements. Keep a pair of good quality nail clippers in your grooming kit to keep your nails looking neat and tidy and avoid getting painful chips. 
IN SHORT...
Winter weather can be a real drag on your skin and hair, leaving you feeling dry and rough as a cob. But with the right grooming gear, you can stay hydrated and handsome all season long! Just remember, a well groomed man is a happy man. So don't let the winter blues get you down, gear up with our ultimate winter grooming kit and conquer the cold in style!