Step-By-Step Guide To Get That Perfect Stubble Beard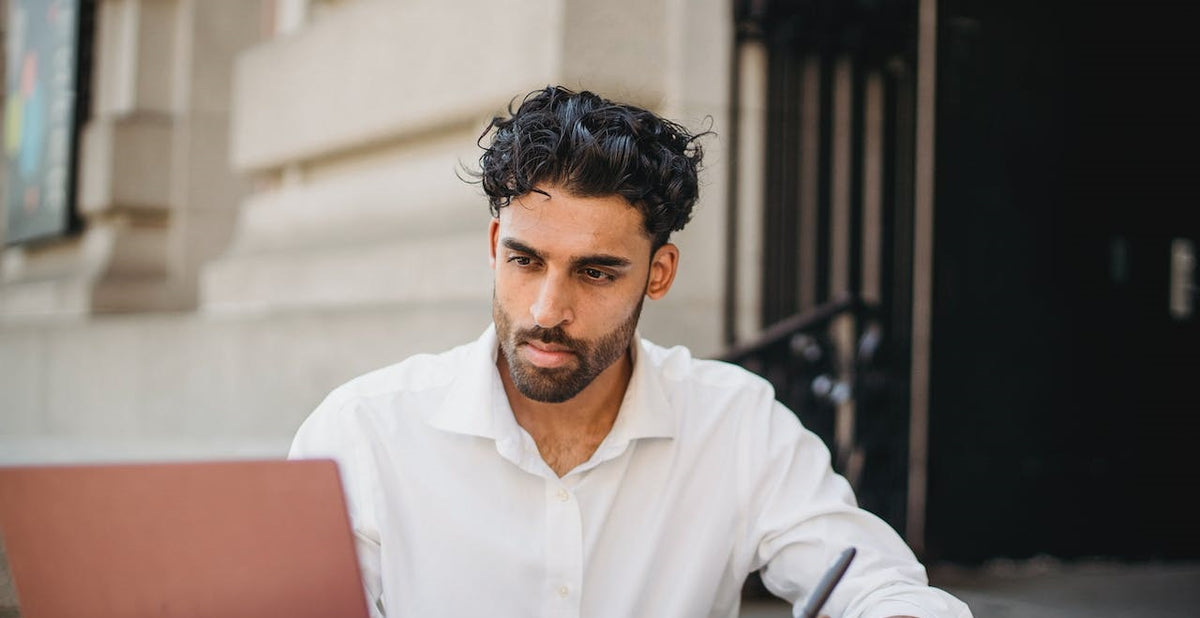 Things Covered
What Is A Stubble Look?

Steps To Trim Your Beard To Stubble Length

Comb Size Selection

How To Trim

Shape Your Beard

Shape Your Neckline

After Trim Care

How to Maintain The Stubble Length

Takeaway

Frequently Asked Questions
What Is A Stubble Look?
Some men have the capacity to grow their beards at an extraordinary pace. By extraordinary pace, we're talking about the men who clean shave in the morning and see stubble growth by the end of the day. If you're thinking that will make you look tired, you're not wrong. 
The stubble look is a perfected version, it is cleaner, more organised and looks more intentional as you shape the edges of your beard to achieve a cleaner and sharper look. You may feel like it has gained so much popularity now, but it has been there for a while. People are switching to this style because it gives them a rugged and fashionable look without too much work.  
If you, too, are thinking of styling your beard in that stubble length, then just stick around, read this article till the end, and learn all the tips and tricks around how to get that look. 
Steps To Trim Your Beard To A Stubble Length
Step 1: Trim it with a 2mm -3mm comb
The first step before trimming is to find the ideal comb length. Anything between 2 mm and 3 mm would be the best length. Depending on the thickness and growth pace, some people might have to grow their beard for a while to get to that length, and for some, it would be a regular trim.
Step 2: Start Trimming
Once you have an idea of what comb size you're gonna go with, you need to start trimming your beard. Start from the sides and then do the middle centre of your face. 
TIP: When trimming your beard, always go against the direction of your hair growth. Your trimmer doesn't directly touch your skin, so you can repeat this process as many times as you want till you get that perfect even finish.
Step 3: Shape your beard
After trimming, next up is the shaping part. Shaping the stubble is slightly different from regular beard shaping, it involves a gradual fade in the beard length as you move towards the neckline, which gives your beard a more natural and tidier look. Avoid very straight lines or edges as it can dampen the effect. 
Step 4: Shape your Neckline
For the neckline part, you need to slightly tilt up your head and locate your Adam's apple. Once you find it, place two fingers horizontally above it, and the spot where your fingers end is where your neckline ends.
Step 5: After Trim Care
After the trimming and shaping part, next up is to take care of your beard and skin at the same time. Use your regular moisturiser or a skin-soothing post-shave balm to keep your skin and facial hair in a good and healthy shape.
The Maintenance Part
Trim - Every 3rd Day
To maintain the stubble look, repeat the same process every 2-3 days. Once you get an idea of how quickly your beard grows, you can use multiple lengths to make it perfect and find a style that works best for you.
Exfoliation - Once or Twice a Week
A crucial part when it comes to keeping a stubble. Your beard appears even better when you have clearer skin. Exfoliation clears excess oil from your skin, and removes dead skin cells. Add a Charcoal Scrub to your skincare kit to achieve that cleaner and brighter look. Use it 1-2 times a week.
Stubble Beard - Do's and Don'ts
Let's look at the Do's
Go for a beard with multiple comb attachments
Go multiple times on the same area to get an even trim
Make a fade around your neckline and edges
Let's look at the Don'ts
Avoid using dull or old blades, as it reduces the precision while trimming
Don't skip the maintenance part ( retouch the edges every 2-3 days)
Always moisturise after trimming your beard
Takeaway
Having a stubble is an effortless way to achieve that rugged yet clean look that perfectly goes well for professional and personal spaces. To make this look perfect, you need to follow all the steps and stick to the maintenance part. Use this guide, and in no time you'll rock that stubble look. 
Frequently Asked Questions
Q. On what occasion can I wear this style?
A. The stubble look goes well with both professional and casual environments. Follow the steps above and use a high-quality Beard Trimmer with multiple comb attachments to achieve that stubble look.
Q. How long will it take for me to grow and style my beard to the perfect stubble length look?
A. The growth part depends on how fast your beard grows. Usually, it ranges from 3 to 10 days. The styling part won't take more than 10 minutes if you have been using beard trimming for a while.
Leave a comment